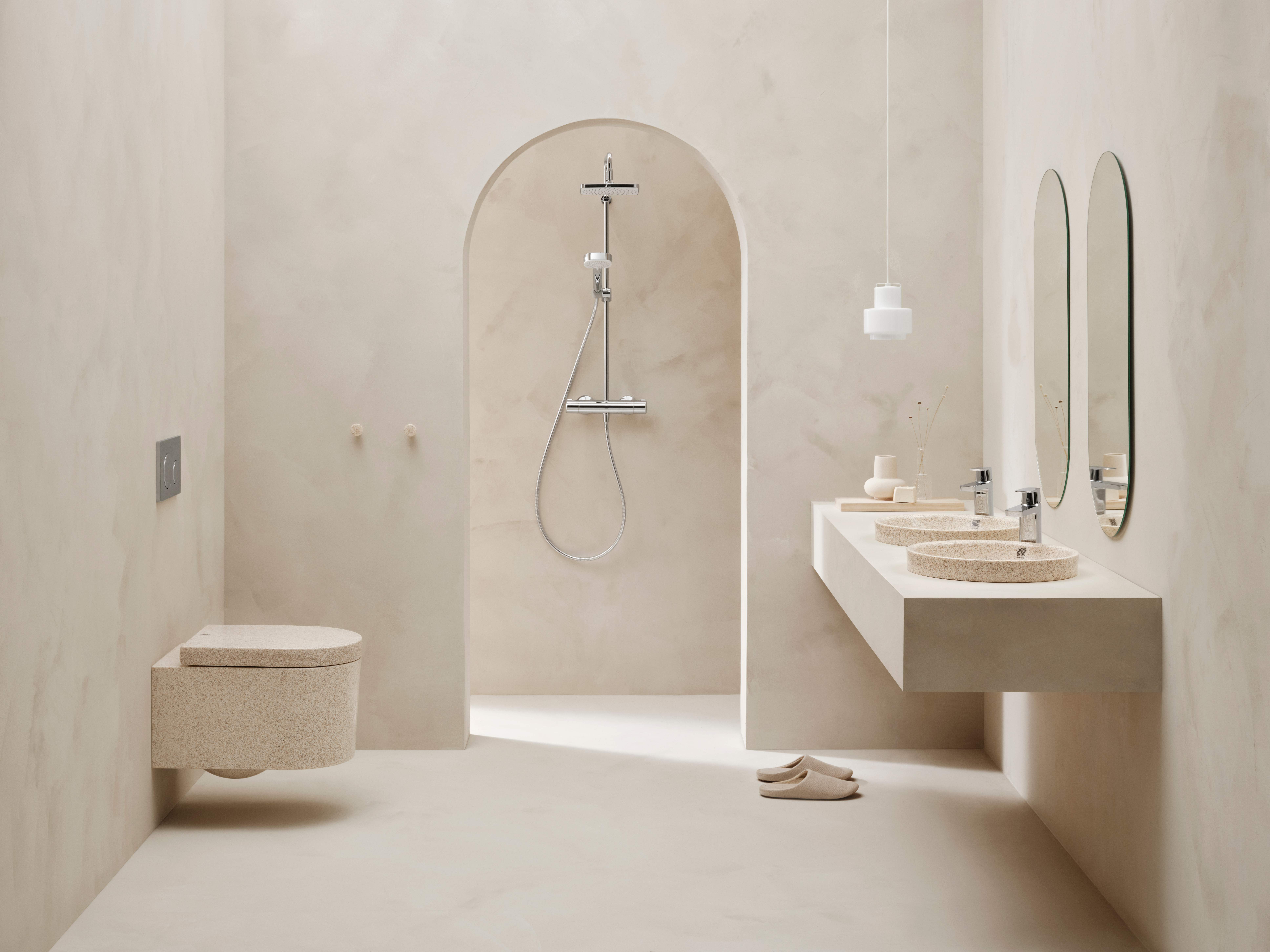 Woodio joins the ExpandFibre Ecosystem
Members
We are happy to welcome yet a new member to the ExpandFibre Ecosystem. Woodio is a Finnish interior and design brand aiming to commercialize more sustainable bathroom products. They are using sustainable bio-material innovation designed to replace ceramic and stone materials. CEO and Founder Petro Lahtinen took us on a tour in this innovative company.
The roots of Woodio go back to University of Helsinki and the research work done at the faculty of Chemistry on biocomposites. Petro Lahtinen holds a Ph.D. in chemistry and founded Woodio as a spin-off company in 2016 to develop commercial applications from biobased materials to replace ceramics and stone in bathroom products. The technology company with approx. 30 employees offers bathtubs, toilets, washbasins, and accessories, all developed with design and sustainability in mind. The main markets are currently in the Nordics, but there is worldwide interest in their unique products.
Replacing ceramics with wood-based and bio-based raw materials is at the core of Woodio's product development. Their goal is to avoid fossil raw materials as much as possible. Petro explains that the challenge with ceramics is that the production of ceramics yields big emissions and a significant carbon footprint as the products require extensive firing in more than 1000 degrees Celsius using ovens commonly heated on fossil fuels.
The main raw materials in Woodio's products are wood chips and resin. In their pilot plant in Konala, Helsinki, Woodio uses a variety of resins, both biobased and traditional fossil-based, to better understand resins in overall, but in the commercial production the aim is obviously to use solely bio-resins. At the moment, Woodio is collaborating with the stakeholders of the FurBio project to explore more sustainable furfural-derived resins to find a bio-based alternative to the current resin. As a result of the collaboration, Petro hopes to see Woodio products being fully bio-based in the future.
To the question why Petro originally set his mind to biocomposites, he replies that the research and development on wood-based biomaterials and biocomposites is very active in Finland as a country of forests. Funding for new R&D to find novel ways to use biocomposites are also within the reach of innovative companies with good business ideas.
Petro concludes: "I am looking forward to fruitful and fun collaboration within the ExpandFibre Ecosystem with a very open mind. We hope to expand our network and create synergies in production, sales, marketing, subcontracting and raw materials for Woodio."
More information: www.woodio.fi