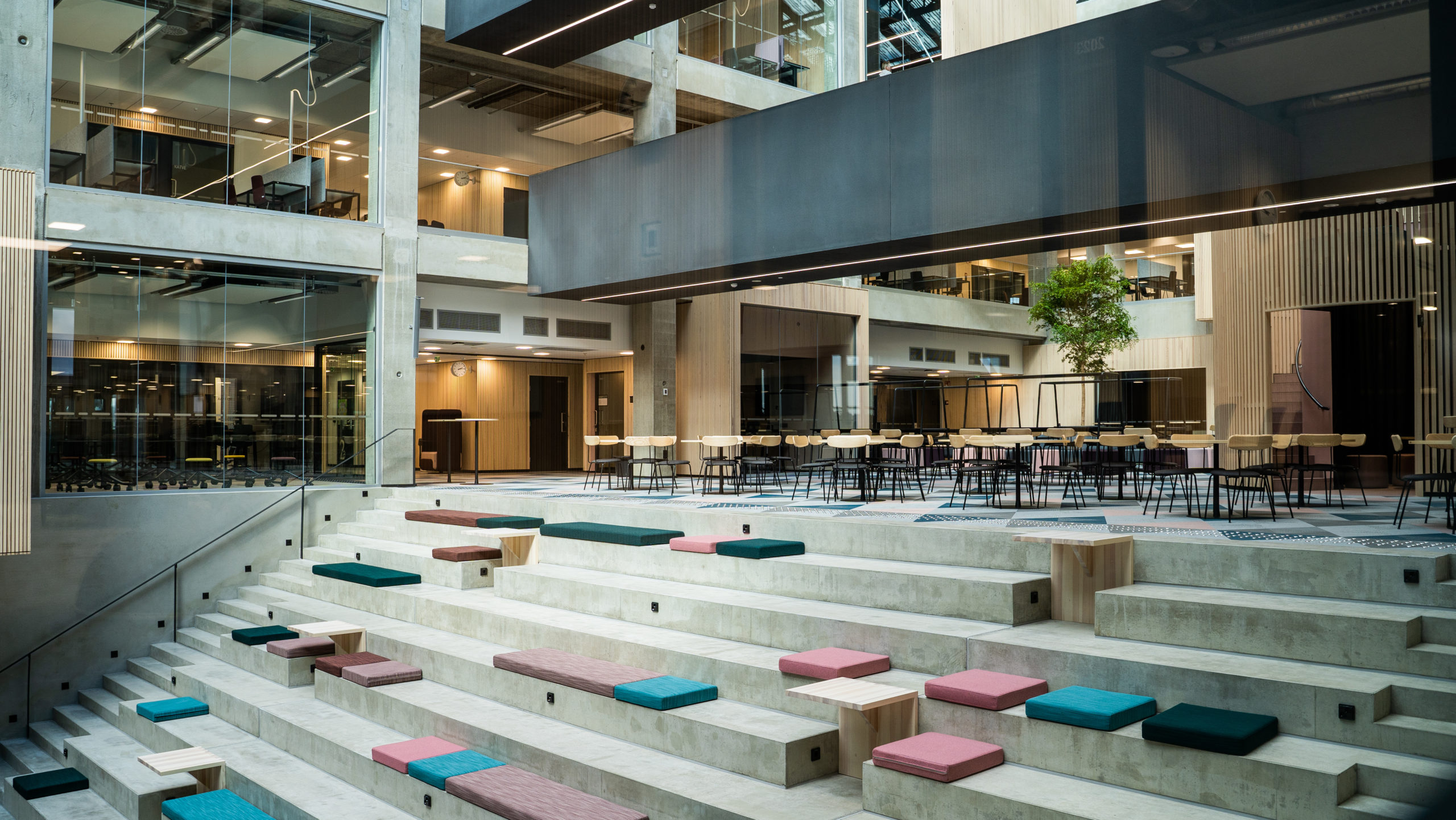 Turku University of Applied Sciences joins the ExpandFibre Ecosystem
Members
We are happy to welcome Turku University of Applied Sciences (Turku UAS) to the ExpandFibre Ecosystem. Piia Nurmi, who leads the research team focusing on the business models of circular economy, tells us more about Turku UAS and how they link to the ExpandFibre Ecosystem.
Multidisciplinary organisation of Turku UAS
Piia Nurmi explains that Turku UAS is a large organisation of more than 11,000 Degree programme students and 800 staff members centered around the main Turku UAS campus in Kupittaa, Turku. Studies and research are conducted in the fields of technology; communications and transport; health care and social services; business and administration, and culture.
Piia Nurmi is already familiar with the ExpandFibre Ecosystem as the project manager of the Telavalue co-innovation project, which develops value chains for the sustainable textile production, their usage as well as reuse and recycling. She is excited to represent Turku UAS as it joins the ExpandFibre Ecosystem as a member organisation. In her own work Piia Nurmi leads one of the 20 research groups at Turku UAS, and her team explores the business models of circular economy. Turku UAS also conducts research on other topics related to bioeconomy, for instance 3D printing of biobased materials.
Turku region has quickly grown to become a major player in the industrial and medical additive manufacturing sector. Turku Innovation Centre of Additive Manufacturing (TICAM) brings together three universities, Turku UAS, University of Turku and Åbo Akademi. The aim of the innovation centre is to seek growth, strengthen cooperation and bring together experts, professionals, companies, universities, and researchers in the Turku region and beyond. Read more here.
In Piia's Circular Business Models research group, one of the key aspects is to explore the business models for recycling and how to lengthen the life cycle of recycled products. When it comes to the topic of sustainable textiles, there are three key questions that need to be addressed: When should the textile be recycled? When to use bio-based textiles and when to use textiles of mixed origin? The same logic applies also to other materials such as bio-based plastics, for example.
Collaboration is the key in going forward with circular economy
Turku AMK is already collaborating with industries operating in Turku region and beyond. There are already many activities in the Turku region for circular economy processes with new industrial plants for textile recycling being established in the area for e.g. Rester and Lounais-Suomen Jätehuolto in Paimio. To develop large industrial solutions promoting circular economy requires a vast number of detailed studies and calculations, and this is where the students of Turku UAS can truly contribute: many students interested in circular economy do their thesis in related topics at local industrial companies.
Piia concludes: "We at Turku AMK are very much looking forward to contributing to the ExpandFibre Ecosystem by sharing our learnings gathered in the Telavalue project, for instance. We are also looking into potential collaboration for demonstrations and testing. I hope to see lively dialogue and co-development with the other members of the ecosystem. We should draw on one of our strengths in Finland — the culture of collaboration."
Photo: Antti Ala-Könni / Turku UAS
More information:
https://www.tuas.fi/en/
https://www.tuas.fi/en/research-and-development/research-groups/Circular_business_models/