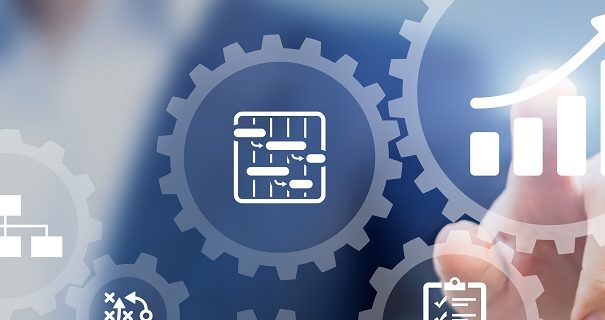 New ExpandFibre member Vipetec harnesses data to optimise industrial processes
Members
Vipetec has more than 20 years of experience in developing industrial process controls. Their know-how and software help customers to better exploit the potential of their processes. We discussed with Vipetec CEO Heikki Peltonen how Vipetec can support ExpandFibre members in strengthening their future production processes from the very beginning and get a head start in go-to-market.
Founded in 2001, Vipetec is a compact company of five employees from Finland. Most of their customers come from the forest industry but there have also been projects in the metal and energy industries. The company helps their clients to develop their industrial processes through an efficient use of data, resulting in decreased emissions, less waste in raw materials and overall saving of natural resources.
Heikki Peltonen explains that Vipetec has developed a host of software products help to control industrial processes. The company is specialised in processing data to useable information such as reports and guidance which will help companies in strengthening and improving their production processes. The data can be harnessed to gain significant savings as well as improve the quality of the production, eventually helping to make the right decisions.
Vipetec believes that data can be used to accelerate the launch of the new production, which can be a significant benefit for those ExpandFibre ecosystem members who are transitioning from research phase into starting the production of more sustainable applications. Once there is some process data available, Vipetec can help in processing and analysing their data. Vipetec has gained experience for example in reducing broke in the forest industry. Vipetec software can provide tools and knowledge to make one-off improvements to processes or introduce long-term best practices throughout the organisation or monitor the progress.
Data can be gathered and analysed from all stages of the manufacturing process, starting from the start of the production all the way to the changes in production grades, as well as to what goes on in the process control room with the process operators and the overall production efficiency throughout the production line. The same information is accessible to everyone, helping to streamline the operation practices and improve production control. Vipetec's efficiency reports will help clients to develop their processes and improve their learning curve.
Vipetec wants to help ExpandFibre member companies gain a faster access to markets. Heikki Peltonen says: "We encourage to take a better control of the production processes – I believe that in the future, ExpandFibre members will have new production lines and there will be a lot of process data available, and we can help in processing that data. When you are getting ready to launch the production, we can help you take processes under better control through your process data. This will help get things right from the very beginning."
More information: http://www.vipetec.fi