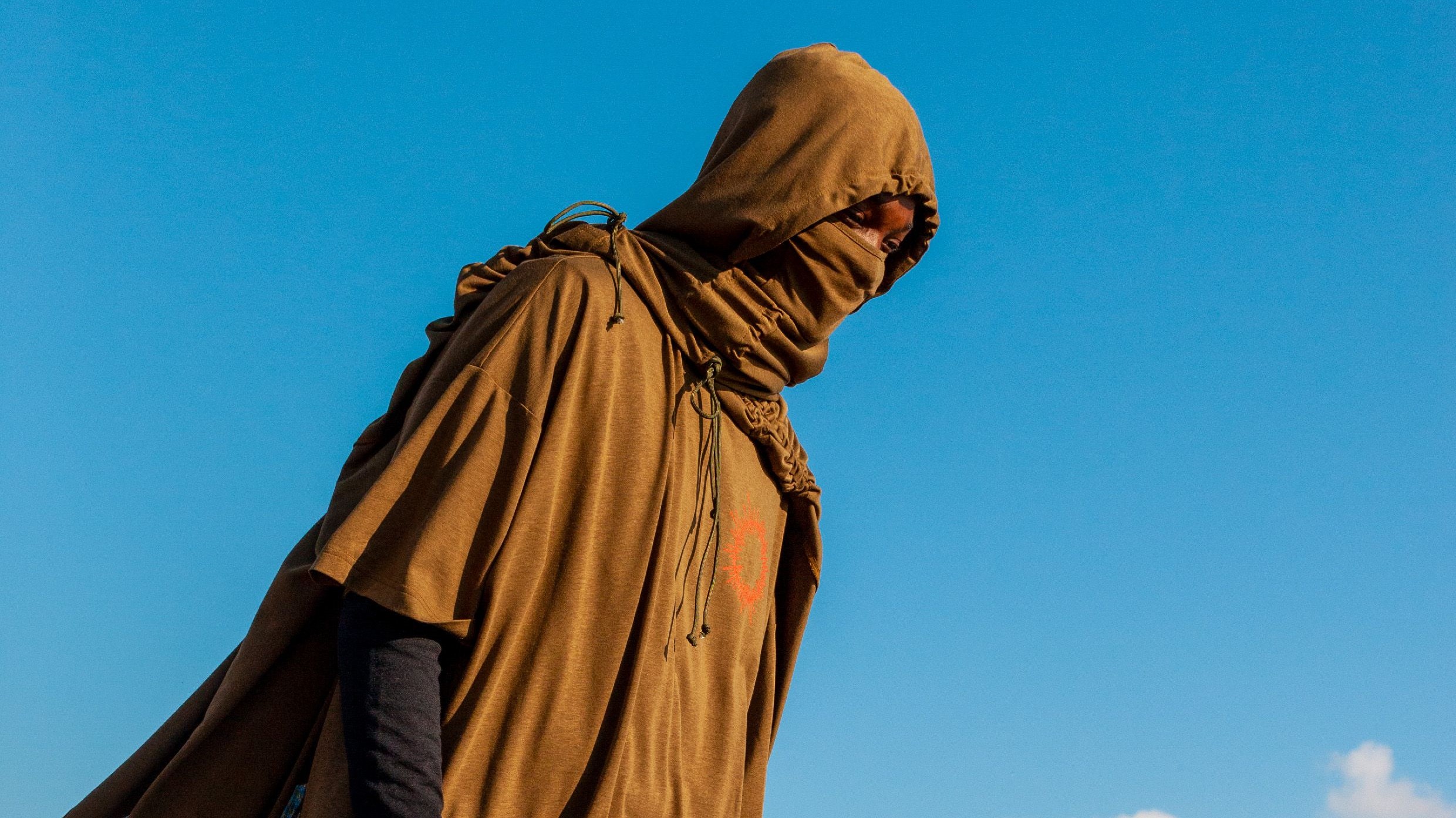 Straw-based textile fibre by Fortum Bio2X debuts in an international fashion show
News
A fashion collection made of Bio2™Textile, the straw-based textile fibre developed by Fortum Bio2X, will premiere in the online event of the most significant fashion week for men, Pitti Uomo. The collection was designed by an award-winning Finnish designer Rolf Ekroth.
Ekroth's new AW21 collection is inspired by 80's horror films, Finnish agricultural traditions and the related old customs and beliefs. Straw and farming traditions are present in the collection in several ways. Ekroth has used Bio2™Textile for example in T-shirts, hoodies, skirts and capes. The straw theme is also apparent in the collection's camouflage prints that are based on Finnish field landscapes and straw mobiles ('himmeli') made by local pagans.

"The fabric made of Bio2™Textile is amazing, it looks good and feels comfortable. It is an honor to be the first designer in the world to use it," says Ekroth. "Finnish fibre innovations will contribute to the fashion industry becoming more responsible and environmentally friendly."
Finland is a forerunner for many new materials and is home to several fibre innovations that help the global textile industry become more sustainable. With this pilot project, Fortum aims to use agricultural residues to develop high-value and material-efficient products that can replace fossil and otherwise environmentally harmful raw materials. The fibre was made by applying the fractionation technology developed by Chempolis and the resulting fabric feels much like cotton.
The collection will be presented in the online event Pitti Uomo Connect on Monday, 1 March, 2021.
More information:
Päivi Lonka, Senior Manager, Fortum Bio2X, paivi.lonka@fortum.com
Rolf Ekroth
Rolf Ekroth, who studied social work and became a professional poker player before finding an interest in fashion in his late 20s, was one of the finalists at Hyeres Festival in 2016. Prior to this, he won the 2015 Designer's Nest Award, which showcases and supports innovative Nordic fashion graduates. Ekroth started his own label in 2019.

Bio2™Textile
The raw material used in Bio2™Textile fibre is straw – an agro-residue that is typically discarded or even burned. Replacing fossil-based raw materials with straw residue reduces land degradation and deforestation. Cellulose for the textile fibres is extracted applying a unique technology that achieves material efficiency of up to 90%, minimizing the amount of waste and the environmental impact from CO² emissions, water consumption and use of chemicals. Bio2™Textile fibre combines agro-residue-based raw material with environmentally friendly fibre technology and offers a sustainable, high quality, renewable and recyclable textile fibre that has never been seen before.