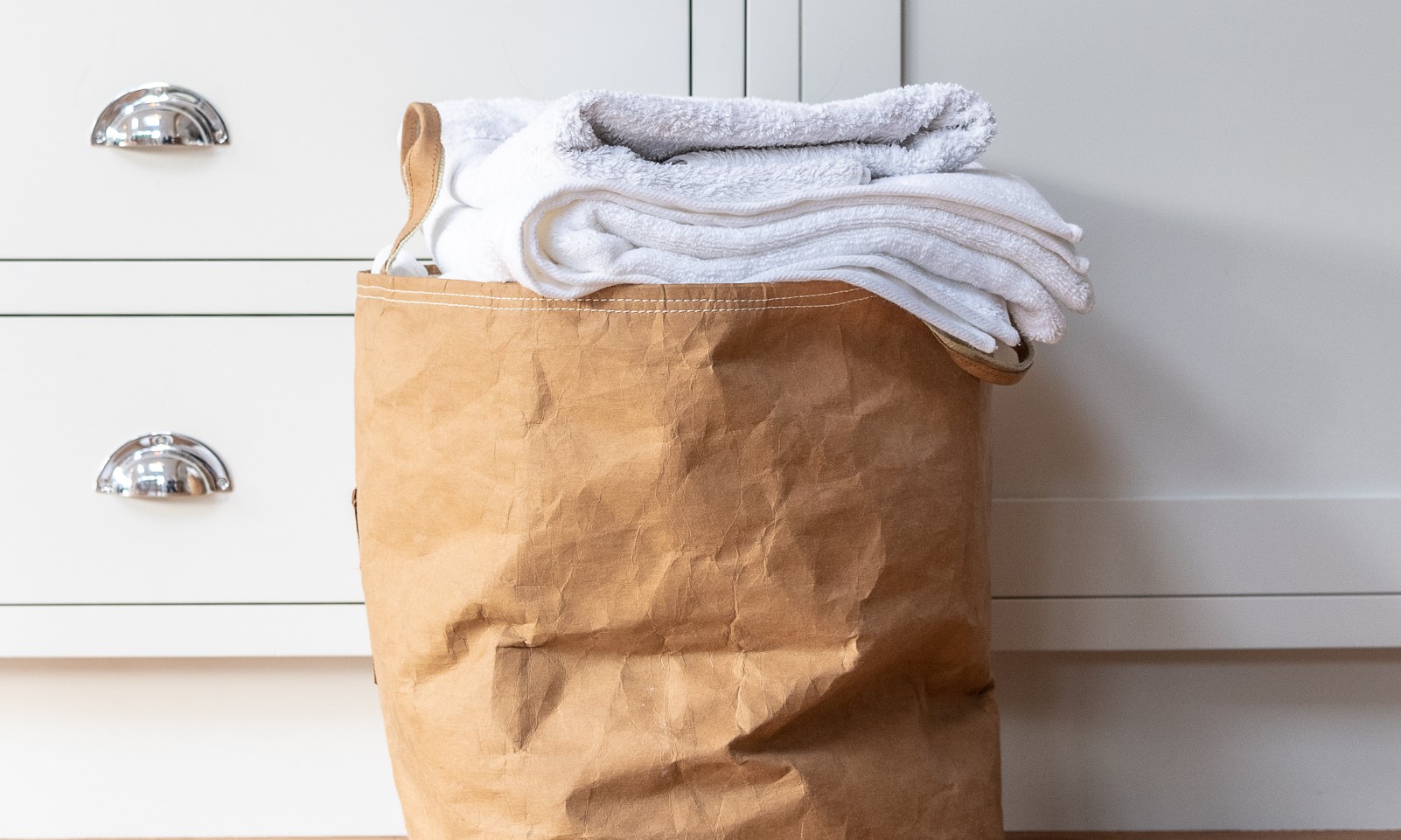 Spotlight on Texon — a new member in the ExpandFibre Ecosystem
Members
News
Texon is a forward-thinking global company that develops and supplies sustainable high-performance structural component and textile materials. The business is a specialist in non-wovens and wovens for the world's leading brands in sportswear, fashion, and other consumer products. We talked to Texon's Tomasz Blasiak and Boyd Mulder about the company's 73-year history. They shared with us Texon's ambition to become a Zero Waste business by 2025 and what the team wants to bring to the table as a member of the ExpandFibre Ecosystem.
Texon has vast experience and expertise in the footwear, garments and fashion accessories industries for structural components and high-performance fabrics. It has recently expanded into the woven textiles market too. Developing novel sustainable and bio-based component materials is at the core of its R&D. Texon currently uses cellulose pulp, paper and recycled polyester as its raw materials, but is constantly striving for new sustainable technologies and raw materials. The main aim is to replace virgin fossil-based materials with either bio-based or recycled materials. Texon is ambitious in its search for better ways to utilise existing fibres. The business is also committed to discovering new and improved materials, including biodegradable options, to meet the growing needs of leading global brands such as adidas, Nike, New Balance and Clarks, which want to offer truly sustainable consumer products.
Commenting on Texon working with the ExpandFibre Ecosystem, Group Purchasing Manager, Tomasz Błasiak, says: "This is a fantastic match between the interests of ExpandFibre and Texon. We are looking forward to working together with the other members to find new sustainable materials and bring them to life." In the field of bio-based materials, Texon is especially interested in bio-based binders and adhesives, bioplastics and combining cellulose with other materials.
What does Texon bring to the Ecosystem?
Texon has been an innovator in sustainability for more than 20 years. It has created many world-first solutions. Milestones include pioneering the utilization of recycled latex and developing zero waste net product Texon Halo and the 100% closed loop Texon Reform product – both of which are sustainable from a raw materials and technology point of view. The company is a specialist in both wovens and nonwovens, with in-depth knowledge of different kinds of fibres, binders, and pigments. Along with the industry's shift to sustainability, Texon has started to integrate a sustainability vision across its whole business and has set itself a target of becoming a Zero Waste manufacturer and supplier by 2025.
As a dynamic company, which is relatively small in its field with 550+ employees, Texon seamlessly blends theory and practice. It has agile capabilities to test new materials in its R&D and compare the differences between current and novel materials. In addition, thanks to its global brand customers, Texon can identify which companies are most interested in investing further in new materials. Being a leading material component supplier to the top-10 producers of footwear, Texon believes it can make a big impact on the market with closed loop, zero waste and renewable materials. Texon can also act as a material supplier to other Ecosystem members.
What Texon expects to learn from ExpandFibre
Texon sees the ExpandFibre Ecosystem as a great opportunity for finding and testing new sustainable materials that could be produced and used on a mass scale, sharing know-how on application areas, and gaining new partners.
Boyd Mulder, Group Director NPDI, Marketing and Sustainability, continues: "We are looking for partners in innovation. We co-develop with our customers, resulting in successful innovations like our recent innovation Sportflex Bio, a footwear heelcounter based on sugar cane waste. But we would like to step up our collaboration with experts in the field of bioplastics, biobinders and other bio-based products and, eventually, supplier partners specialised in bio-alternatives."
One of the challenging areas Boyd Mulder wanted to highlight is the overall lifecycle assessment and lifecycle performance of recycled materials. This is one of the topics Texon would be keen on discussing and solving with the Ecosystem.
ExpandFibre warmly welcomes Texon to the ecosystem and is looking forward to making a positive and sustainable impact in the industry together!
More information:
www.texon.com
Tomasz Błasiak, TBlasiak@Texon.com