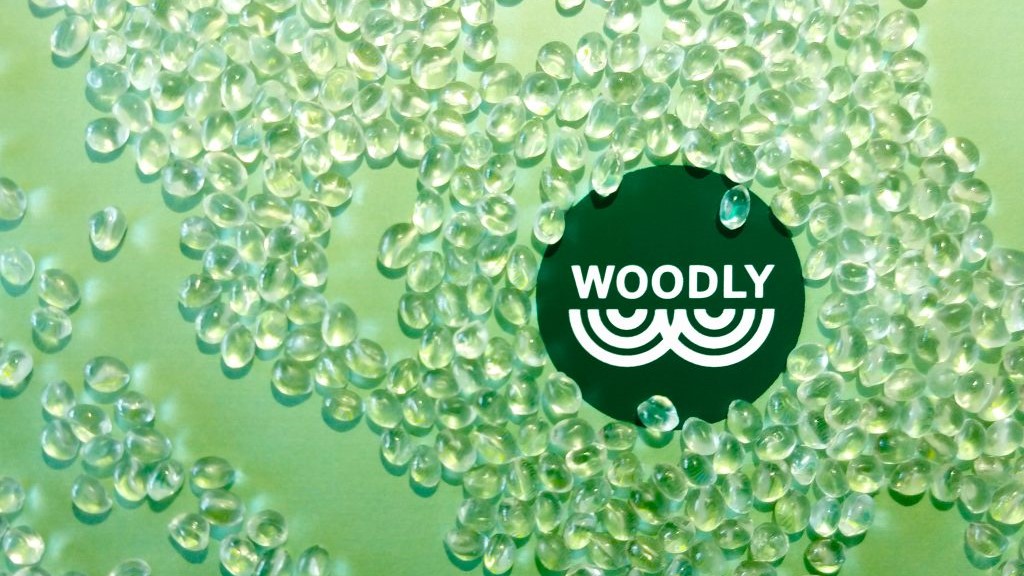 New ExpandFibre member Woodly redesigns plastics from wood cellulose
Members
Plastics cannot be completely replaced. However, according to Woodly's CTO Tommi Vuorinen, we can create plastics without fossil origin. We talked to Tommi how Woodly redesigns plastics to retain the benefits they provide while reducing its environmental impact. We also learned what kind of collaboration Woodly is expecting to have with the other ExpandFibre members.
Woodly was born with strong collaboration with VTT
Tommi Vuorinen holds a doctorate in Physical Chemistry and previously worked at VTT developing plastics, polymers, and hybrid materials. Woodly ltd started strategic collaboration with VTT in 2017, when also Tommi joined the R&D project team. The original development target was a wood-based cling film. Gradually the development work started to lean towards wood-based plastics materials for various end uses. Few years later in 2021, Tommi became the CTO at Woodly, working now with nine colleagues who have their strong focus on commercializing their wood-based plastic innovation. There is also a strong emphasis on raw material and product development as well as a strong knowhow of regulatory matters related to the world of packaging materials.
The company's sales strategy is to market their product directly to customers and brand owners. Their business model is based on selling their Woodly® granulate and licensing IPR. The drop-in granulate does not require capital investments from the converters to manufacture the Woodly® -based products and allows an easy scale-up.
Circular economy at the heart of Woodly
Tommi Vuorinen explains that the Woodly® material is an entirely new kind of carbon-neutral plastic based on wood cellulose, not containing any conventional plastic materials. It is also approved for safe use in contact with food. The material is designed for recycling, but it is not biodegradable nor compostable. The emphasis for recycling will contribute towards a more circular economy for plastics and help mitigate the current dependency on fossil-based feedstocks.
Woodly is currently looking into increasing the current ratio of bio-based content of their Woodly® granulate. Currently Woodly® material has TÜV certification confirming bio content of 40–60 %.Disconnecting material from fossil sources is accelerated by means of enhancing its recycling properties. As such, the product is detectable by NIR (near-infrared) and can be regranulated at least five times.
Woodly® material is already in use in selected packaging materials by various brands such as Pirkka label for K Group, St1 HelmiSimpukka, and R Kioski, and the company has several ongoing pilots with various end user customers.
Disconnecting plastics from the fossil sources
Woodly is keen to collaborate with the ExpandFibre Ecosystem members who have understanding on wood-based materials such as cellulose and wood-based alternatives. "Bringing bio-based products and circular economy together is one of the ways to steer away from our dependency on fossil-based options and this is where I believe we can truly work together. We cannot create a world without plastics any time soon, but we can disconnect plastics from their fossil sources in a sustainable way", Vuorinen concludes.
More information:
www.woodly.com