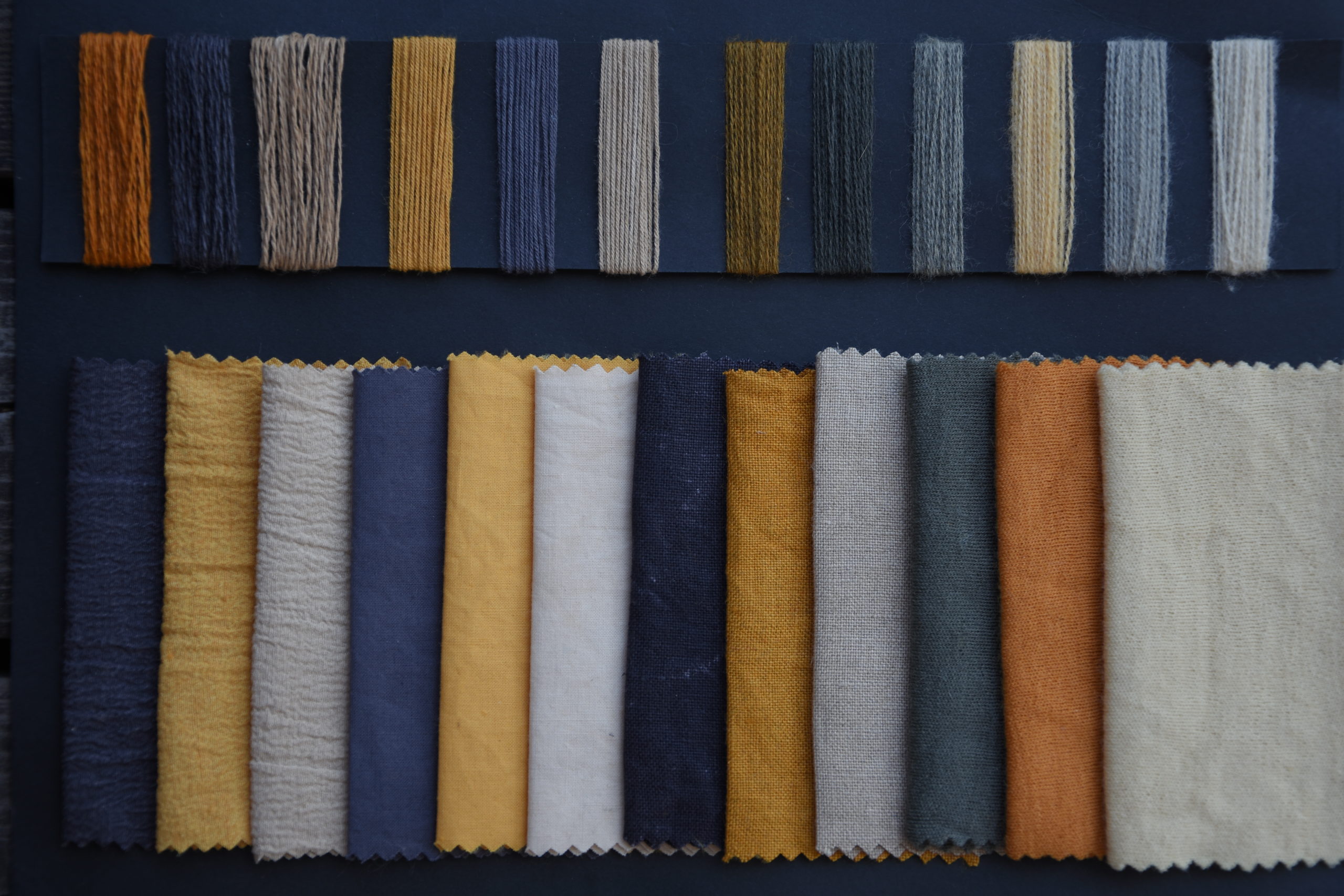 Natural Indigo Finland brings natural dye expertise into the ExpandFibre Ecosystem
Members
The woad plant has been used for thousands of years in producing the natural indigo colour. Woad plant has now found its way to Nivala in Northern Finland, where Natural Indigo produces the extract derived from it. The company also uses industrial side streams to produce colours and dyes on an industrial scale. We discussed this fascinating topic of bringing sustainable colours to the textile industry with Pasi Ainasoja from Natural Indigo Finland.
Pasi Ainasoja founded Natural Indigo back in 2017, when he came across woad plant as an interesting new farming option. At the same time, he discovered that natural dyes in the textile industry are not widely available. Fast forward a few years and today this small but agile company aims to become one of the biggest producers of natural dyes by using the said woad plant as well as side and residual streams from the industry. The company's goals align with the global megatrends of sustainability and climate change, which provide a fertile ground for the emergence of new business opportunities.
Pasi explains that currently his company is cultivating the woad plant on an area corresponding to approx. 20 hectares. With optimal growing conditions during the summer's growing season, this area could produce up to 400 kg of natural dye, which is highly efficient – even a few grams can be used to dye up to one kilogram of wool yarn.
Pasi highlights Natural Indigo's latest collaboration with the large and well-known Finnish coffee roastery Paulig, which is bringing a wide variety of natural dyes derived from residue coffee. There are also dyes being derived from onion peels and tree bark, for instance. There is an unmet demand for natural dyes not only in the fashion and textile industries but also in other applications, where natural dyes have great potential – dyeing biodegradable products, wood, and natural dye based printing inks, for instance.
Referring to other recent collaborations on natural dyes, Pasi mentions work carried out with Marimekko on textiles, as well as carpet applications with VM-Carpet Oy and Woodnotes. In general, Pasi reminds that industrial side streams, when carefully exploited, have the potential to be used to dye hundreds of thousands of tonnes of textiles and other materials. Pasi reflects that industrial side streams will play an integral role to ensure the future growth of Natural Indigo Finland. This is a welcome addition to company's own cultivation activities to ensure high volumes and guaranteed supply of sustainable natural dyes.
When we asked about the motivation of Natural Indigo Finland to join the ExpandFibre ecosystem, Pasi explained that networking opportunities were one of the key reasons, as collaborations and partnerships often lead to accelerated growth and knowledge sharing. Insights into future products and development paths was another crucial aspect of Pasi's decision to join the ecosystem. According to Pasi the ExpandFibre ecosystem provides valuable insights into advancements in the field of sustainable biomaterials in general. Pasi is also looking forward to collaborating with the members of the ExpandFibre with hopes of connecting with potential clients, future partners, and new R&D projects.
One primary expectation is to establish commercial partnerships, enabling the natural dye solutions of Natural Indigo Finland to be integrated into the value chains of various products. By becoming an integral part of the commercialization process - from raw materials to final products - Pasi hopes to see Natural Indigo Finland creating a sustainable impact at a larger scale.
Pasi sums up in saying that the journey towards sustainable biomaterials is a collaborative effort, driven by the pursuit of environmental responsibility and the identification of new business opportunities.
More information: https://en.naturalindigo.fi/