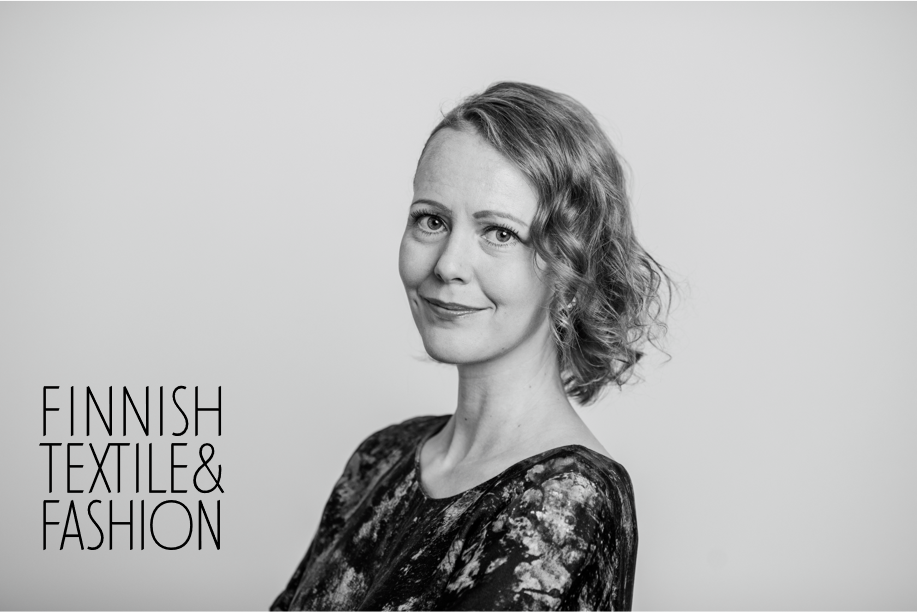 Introducing the first ecosystem members with Finnish Textile and Fashion organisation in the spotlight
Members
News
Warm welcome to the first members of the ExpandFibre Ecosystem! Eight companies, four universities or research institutes and two other organisations have now officially joined the ExpandFibre journey. A significant industry influencer, Finnish Textile and Fashion is the central organisation for textile, clothing, and fashion companies in Finland, globally promoting the sector and its member companies. Satumaija Mäki from Finnish Textile and Fashion tells more about the organisation and shares her thoughts on joining the ecosystem and reflects on the sustainability of the textile industry.
Sustainability is an integral part of today's modus operandi, leadership practices and risk management. While textiles are produced in a supply chain, Finnish Textile and Fashion have a shared responsibility for sustainability, as each participant has their own significant role in the chain. The Finnish Textile and Fashion is a central organisation for the textile industries in Finland. Its members consist of Finnish textile and fashion companies that manufacture for example textile fabrics, clothing, interior textiles, hospital textiles and fibre textiles.
As the leading expert on sustainability and circular economy at Finnish Textile and Fashion, Satumaija Mäki helps the member companies to develop their sustainable business and ensure that their mode of operation supports sustainable growth. In addition to an advisory role towards members, Satumaija keeps a keen eye for the legislature on corporate responsibility and circular economy. The textile sector is one of the biggest industries in the world and she is inspired by her role in which is able to contribute to Finnish innovations to become a future game changer for a more sustainable textile industry.
Partnerships are the key
Upon reflecting on Finnish Textile and Fashion joining the ExpandFibre Ecosystem, Satumaija Mäki says she is very much looking forward to seeing the long-term results of the activities within the ecosystem. Textile industry is currently at crossroads and going through an accelerated renewal process: New eco-friendly materials and the operation model of circular economy will pose companies with new opportunities to succeed in this competitive sector. However, the challenges cannot be solved alone — partnerships are instrumental. Satumaija Mäki says: "I believe that the ExpandFibre Ecosystem and Programmes offer an excellent opportunity to advance the creation of a new sustainable business and industry sector into Finland."
The role of the Finnish Textile and Fashion in the ecosystem falls quite naturally within the Textiles Theme and the organisation envisions to support the ecosystem in the dissemination of information and expertise on a large scale. In addition, the organisation has plans to enhance networking opportunities by co-organising events with the ExpandFibre. The organisation keeps an open mind to other proposals, as their main focus is to help companies succeed.
Renew, grow and collaborate!
To sum up, Satumaija says: "Finnish companies have excellent prerequisites to make successful entries in the globally competitive textile sector by offering products and operational models that meet the needs for a more transparent and responsible textile manufacturing value chain. The key words for the future are renewal, growth, and cross-border cooperation. I encourage everyone who has this topic close to their heart to join in and find their own role in the sustainable textile ecosystem of the future!"
Alongside Finnish Textile and Fashion, the first ecosystem members are as follows:
SME companies: Infinited Fiber Company, AD-Lux Oy, Semantum, Spinverse, Montinutra, AEP Polymers s.r.l. and SciTech-Service Oy.
A large industry player: Valmet.
Universities/research organisations: Tampere University of Applied Sciences, Åbo Akademi University, VTT Technical Research Centre of Finland, Tampere university, and CLIC Innovation.
Got interested? Do not hesitate to contact us if you would like to know more or join the ecosystem.