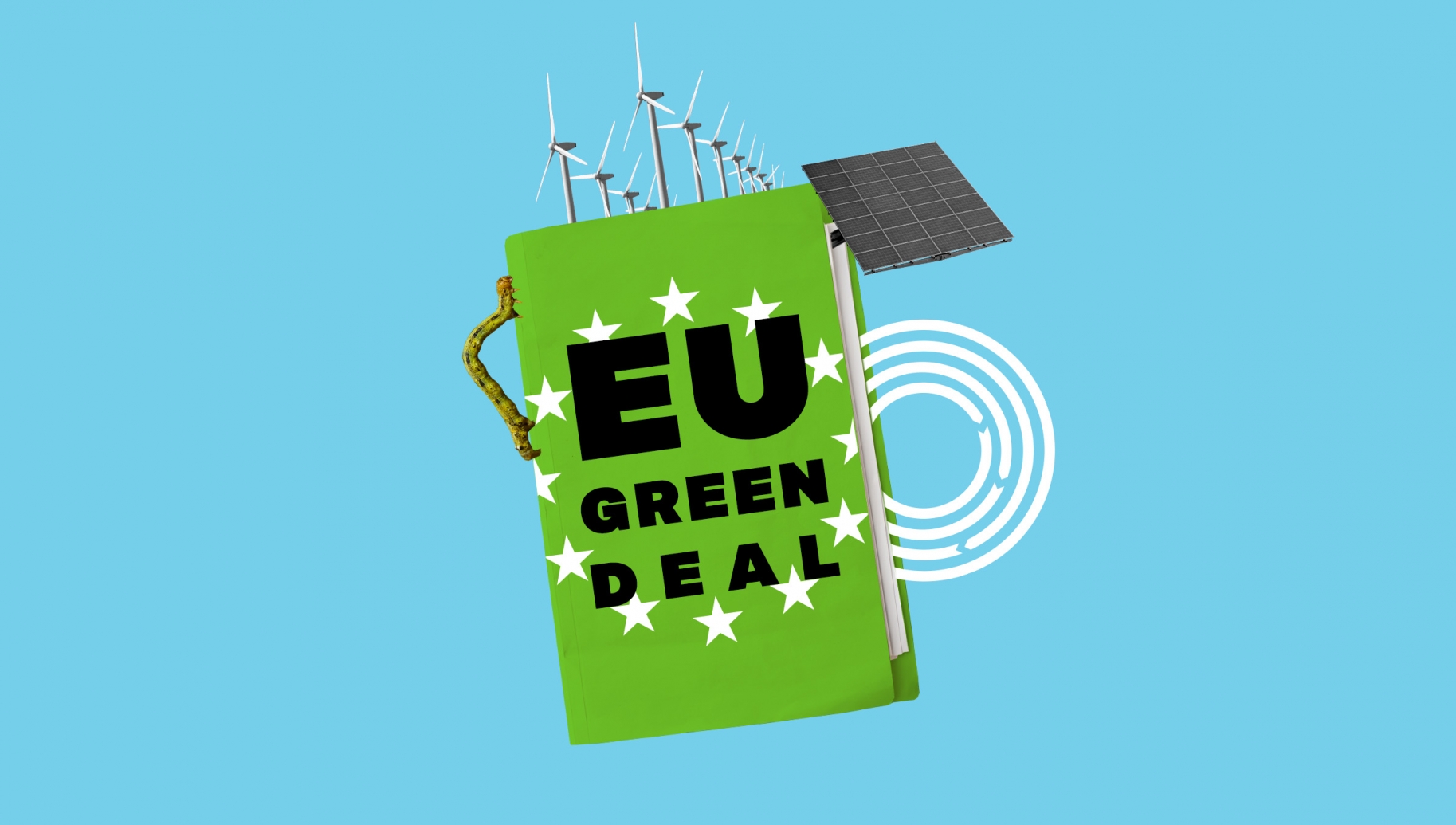 Good sustainability policy starts where most good things start: trustworthy knowledge
Blog
"If you are a geek like me, who follows European climate policy, at times for the fun of it, the summer of 2021 will be fascinating," says Antonios Sfakiotakis from The Finnish Innovation Fund Sitra. Antonio was recently invited to speak at an internal seminar for Metsä and Fortum R&D personnel, and afterwards he was requested to share his interesting topic in a blog on the ExpandFibre website.
Last December, European leaders agreed to sharply raise the ambition of the EU greenhouse gas reduction targets for the coming decade. In line with the updated ambition, the European Commission will present a climate law package. Through the package, in the next 9 years EU countries will have to cut emissions by more than has been cut in the past 30 years. More sectors of the economy will join in the effort, and sectors already included will have to accelerate their low-carbon transition.
In broad terms, European policy-makers will aim to increase carbon sinks in forests. At the same time, however, there is the aim to promote the production of harvested wood products where carbon may be stored, and to substitute fossil materials with renewable ones wherever feasible.
The implication is this: there will likely be significant trade-offs between different policy objectives. When you also add to the equation considerations for biodiversity, or a reform in products policy, or zero-pollution goals, the puzzle grows further in complexity.
Especially for companies who work with renewable feedstocks, there is the concern that stricter European climate ambition may end up as a bag of mixed messages when put into practice.
How would you answer the following: Is it possible to grow EU forest sinks both in the short and long term and improve biodiversity, while at the same time securing sufficient raw material supply to the bioeconomy sector to substitute fossil materials in an expanding range of products?
I, for one, am certainly in no position to provide a definitive answer, but I do know one thing. A good place to start policy-making is the credible monitoring, reporting and verification of what is to be regulated. Yet unfortunately, a recent EU JRC policy brief on the climate potential of the forest bioeconomy sector highlights that there still is insufficient data on the climate impacts of emerging products such as bio-based textiles, chemicals or packaging.
The avoided emissions thesis, when renewables replace fossil materials, must be strengthened with robust and trustworthy knowledge. Moreover, another important knowledge gap exists on the various competing future demands for wood globally, and on the mechanisms by which avoiding emissions through decreased production in Europe might increase emissions through increased, inefficient production elsewhere.
If you want policy-makers to create a regulatory environment that encourages the research and commercialization of new renewable solutions conquering new product categories, help them help you by prioritizing and supporting the generation of data in your field of expertise. Produce and provide peer-reviewed information in support of policy-makers' work. Fact-based decision-making is what we want, is it not?
The European Green Deal is the overall sustainable growth strategy of the EU. The aim is to create future-proof business opportunities through mitigating climate change, halting biodiversity loss and ending pollution. It is certain that our economy will still rely on processing and using material resources, which hopefully will have a much lower environmental footprint than until now.
Public money will be directed in unparalleled sums towards research and innovation for sustainable commercial activities, with the stated aim to mobilise even more private financing for a transition to climate neutrality. Cutting-edge product development will require a supportive regulatory environment. For such an environment to emerge, it is imperative to start at creating and sharing knowledge.
Antonios Sfakiotakis, Leading Specialist
The Finnish Innovation Fund Sitra
The Finnish Innovation Fund Sitra engages with European institutions and a number of stakeholders in order to raise the ambition of the multiple Green Deal objectives. Sitra's vision is that Finland will prosper by building a fair, sustainable and inspiring future that ensures people's well-being within the limits of the earth's carrying capacity.
Picture credit: Topias Dean / Sitra