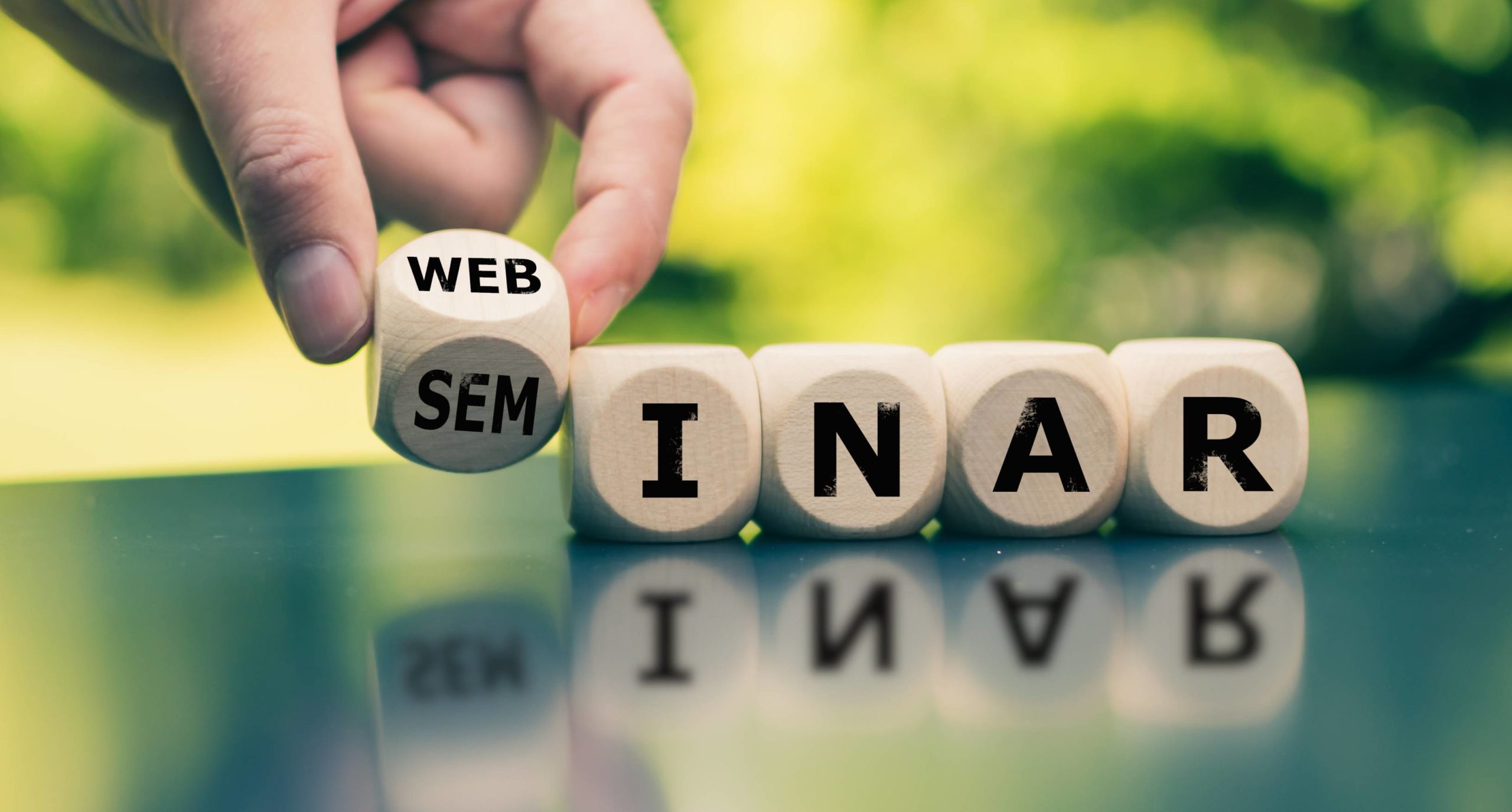 ExpandFibre Ecosystem's webinar presented an excellent snapshot of fibre-based biocomposites related development topics within ExpandFibre and beyond
News
The ongoing series of Ecosystem events hosted by ExpandFibre continued on October 12th with a thematic webinar. The webinar focused on bio-based biocomposite research and development within ExpandFibre and its Ecosystem and offered insightful case studies from the industry. The webinar also provided an interesting look into the joint activities of Metsä Group and Fortum within the ExpandFibre Programmes. The virtual event gathered nearly 70 active participants from the Ecosystem as well as invited guests.
The ExpandFibre programme managers Katariina Kemppainen from Metsä and Maiju Miettinen from Fortum welcomed the participants to the event, after which Katariina introduced the theme of the webinar and its importance to ExpandFibre. Katariina highlighted that 71% member organizations have recognized biocomposites as a key interest area among the seven ExpandFibre R&D theme areas and mentioned that several Ecosystem projects are currently working on biocomposite development. Katariina concluded by highlighting the joint activities of Metsä Spring, Metsä Fibre and Fortum Recycling & Waste on biocomposite development within ExpandFibre – the three companies are studying and developing together composite materials based on cellulose fibres and recycled plastics.
Session 1 – Insights from the ExpandFibre Ecosystem
The first session of the webinar was dedicated to presentations from the Ecosystem with Tero Tervahartiala, R&D Manager at Metsä Spring, kicking things off with the first presentation of the webinar. Tero offered an overview of the market study that Metsä Group and Fortum had conducted as part of their joint project on biocomposite development. The highlights of the market study concentrated on raw materials for biocomposites, different manufacturing technologies, most promising end application areas as well as geographical market insights.
Aila Maijanen, Head of Bioeconomy at CLIC Innovation, presented a thorough overview of CLIC Innovation's prior activities and a look into CLIC's future plans concerning biocomposites, particularly from the viewpoint of the 4Recycling Ecosystem orchestrated by CLIC. Aila highlighted the work already done to build the Circular Biocomposites (CirCOM) project proposal and offered a look into the plans and main themes of the next iteration that is currently under development.
Two very interesting presentations from ExpandFibre Ecosystem projects Future of Nonwovens (FoN) and Advanced Numerical Modelling for rapid development of biocomposite applications (NUMOBIO) were delivered to close up the first session of the webinar. Sara Paunonen, Senior Scientist at VTT, in her presentation "Airlaying as a manufacturing method of fibre-based biocomposites" gave an overview on the activities of the FoN project and gave a focused look at the specialized manufacturing technology of airlaying. Tuukka Verho, Senior Scientist at VTT, represented the NUMOBIO project with his presentation "NUMOBIO: Towards virtual design of biocomposites". Tuukka also gave an overview on NUMOBIO and gave a very insightful introduction to the topic of virtual material design.
Session 2 – Case studies from the industry
Markus Reivala, Vice President Global Offering at Metsä Tissue, discussed the topic of "Fibre-based biocomposite development at Metsä Tissue", already highlighted by ExpandFibre Programme Manager Katariina Kemppainen in her introductory speech. Markus introduced Metsä Tissue's Katrin® solutions for professionals and presented the foundations for the company's goal to develop the sustainability of its dispenser product line. Markus showcased the piloting work that Metsä and Fortum teams had carried out together with partner companies to develop toilet dispensers containing wood fibres and recycled plastic materials. He concluded his presentation on the high potential of reducing the use of plastics in the Katrin® products with successful joint development work.
Jarkko Lohilahti, Founder & CEO at Maker3D, was unfortunately unable to participate in the webinar but luckily Atte Linna, Founder & CEO at Bloft Design Lab, was able to cover for Jarkko. He offered a highly interesting case study on the Fortum Virén chair – a joint development project by Maker3D and Bloft Design Lab. According to Atte, the core idea of the Virén chair campaign was to demonstrate a use case for Fortum's Circo pellets made from Finnish post-consumer plastic waste. Overall, the project included interesting details involving material testing, sampling for structural testing, production techniques using 3D printing and looks into surface finishing and painting.
Joakim Häggblom, Sales Manager at Primo, provided an introduction to Primo – a highly innovative company specializing in extrusion and innovative polymer profile solutions for a range of industries. Joakim gave an overview on Primo's sustainability activities and future plans and offered interesting looks into Primo's product ranges in thresholds for windows and doors as well as in composites for housings in linear lighting.
The webinar ended in a brief Q&A session as the Programme Managers thanked all the event's participants. The next ExpandFibre event – ExpandFibre Annual Seminar 2022 - will take place as a hybrid event on November 18th, 2022, in Keilaniemi, Espoo. The event is open for everyone interested in ExpandFibre - click here to register! Thematic Ecosystem events including workshops and webinars will continue in 2023.