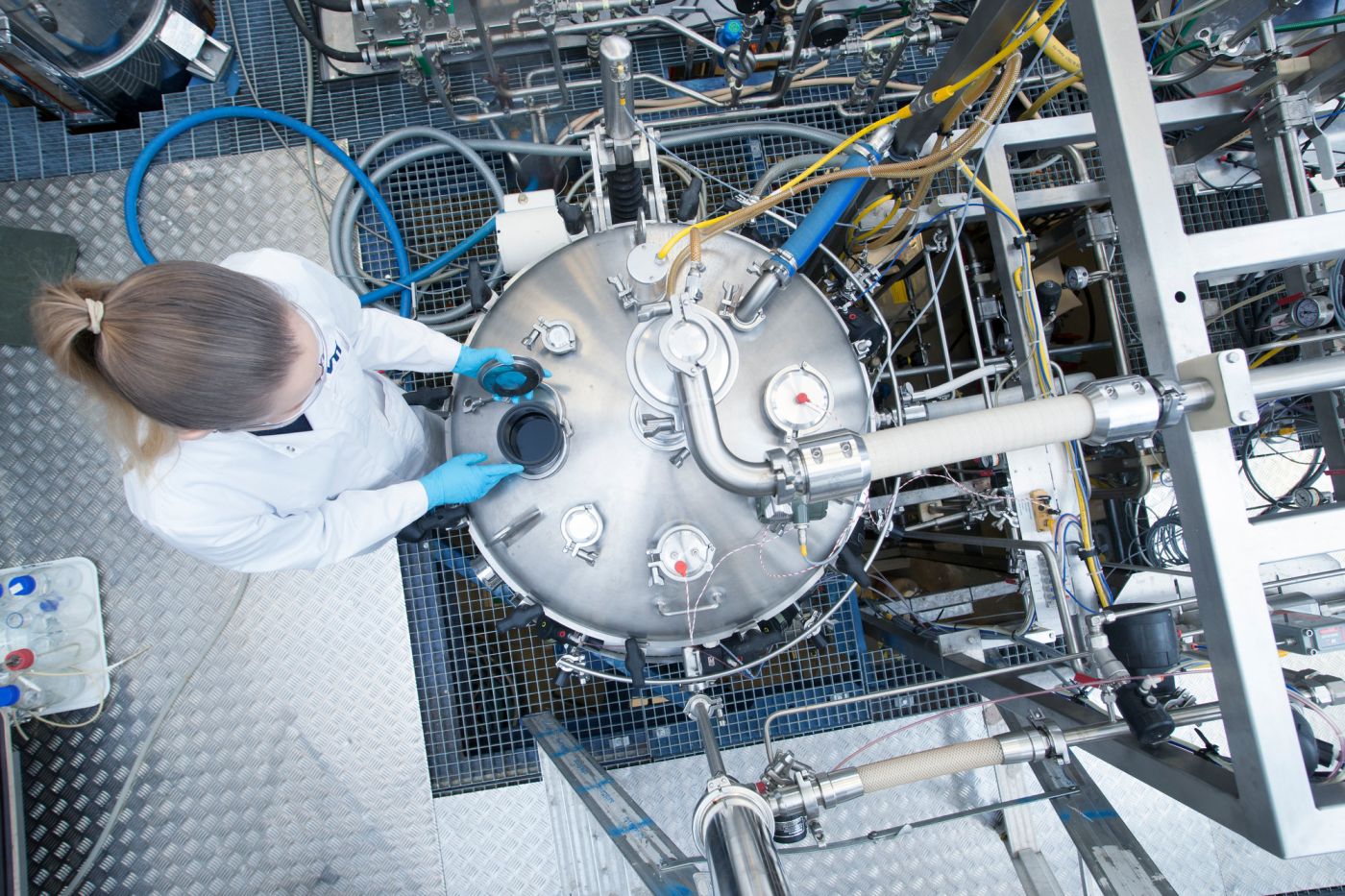 ExpandFibre Ecosystem project CERAFIM explores cellular agriculture in sustainable food and materials production
Projects
Cellular agriculture, a breakthrough technology capable of creating egg whites without chickens, chocolate without cocoa beans, and palm oils without trees, is at the heart of the exciting collaborative CERAFIM project driven by the Technical Research Centre of Finland (VTT). ExpandFibre team talked to the project's coordinator Dorothee Barth from VTT who has overseen the project since its launch in May 2022.
Cellular agriculture is based on the production of food and materials without fields or animal farming. Instead, food ingredients and material components are grown with microbes, algae, plant or animal cells in bioreactors. The cells can be fed with sugars derived from side streams from agriculture, forestry or the food processing industry. The so-called cell factories are capable of producing, for example, proteins, fats, carbohydrates, bioplastics and a wide range of chemicals or even whole cell biomass containing various components.
The CERAFIM project, enabled by a nearly 5 M€ funding from Business Finland, is envisioning to contribute towards revolutionizing sustainable food and materials production through innovative biotechnology. The project is a collaboration between VTT and numerous Finnish companies. It aims to address the sustainability challenges of our current food system, responsible for about 25% of global CO2 emissions, over half of which are attributed to meat production.
The project's vision for the future is to replace current animal derived food ingredients more sustainable, vegan products derived from cellular agriculture. Dorothee Barth, Senior Scientist at VTT, thinks that this leap forward could mean that in 10 years, we may not depend so heavily on animals for food production, as many products will be manufactured via technologies enabled by cellular agriculture.
The CERAFIM project, launched in May 2022 and running until April 2024, has provided its partners, such as Valio, with valuable knowledge and novel insights into cellular agriculture. Barth also notes the significance of Fortum Bio2X's involvement in the project focusing on utilizing hemicellulose-rich side streams as a platform for materials production through microorganisms, a challenging but potentially very rewarding area requiring further exploration.
Dorothee comments the CERAFIM project consortium is tightly networked and engages in fruitful collaboration. Project partners include Valio, Fazer, UPM, Kemira, Fortum Bio2X, and emerging start-ups OnegoBio, Spinnova, enifer, High Metal and Brightplus. Looking ahead, Barth sees a future where also big forestry players will take an active interest in the applications of cellular agriculture in addition to players in the food industry. Finland's investment in cellular agriculture could position the country as a forerunner in the field, turning its know-how and innovations into successful export products.
According to Emilia Nordlund, Research Manager at VTT, the focus of the project is on technology development, addressing safety and regulatory issues, and taking a holistic view on the new value chain development.
Joosu Kuivanen, COO at enifer, emphasises the need for a shift from conventional animal-based protein sources to more sustainably produced alternatives, especially as the global population nears 10 billion by 2050, and protein demand is set to double.
Dilek Ercili-Cura, a Senior Research Scientist at Valio, sees cellular agriculture as a tool for equality, enabling nutrient-rich food production in regions where climate or soil quality hinder traditional agriculture.
Annika Porr, Senior Manager at Fazer Confectionery's Forward Lab, highlights the importance for long-term and forward-looking innovation to create a sustainable planet as well as fair and transparent value chains.
The CERAFIM project embodies the green transition, circular economy, and national carbon neutrality targets. It demonstrates the power of collaboration and innovation in addressing the world's pressing sustainability issues. Its key vision is that by 2030, European consumers will accept cellular agriculture as one of the mainstream methods of food and material production. CERAFIM also offers a concrete opportunity to make the global materials production and food system both more sustainable and more equitable.
More information: https://www.vttresearch.com/en/news-and-ideas/finland-lead-way-cellular-agriculture