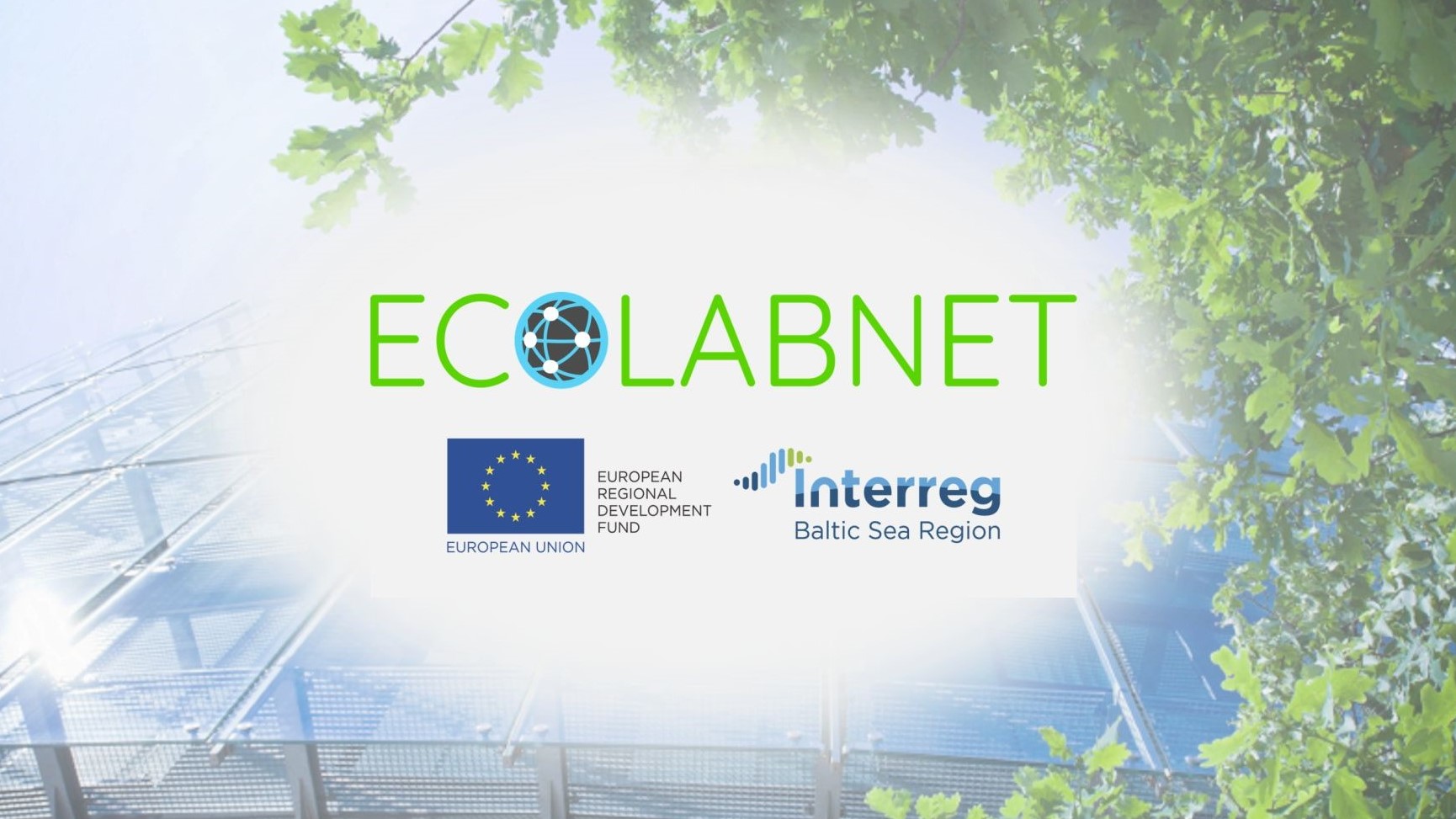 ECOLABNET network supports SMEs in developing sustainable eco-innovations
Projects
A recently completed ECOLABNET project established the ECOLABNET network of competence providers and infrastructures to support SMEs in development of sustainable eco-innovations and enhancement of their market uptake. The vibrant and long-term network for eco-innovation was concluded in the strategies and action plans for long-term operations and expansion. Although being completed, the project is very much part of the ExpandFibre ecosystem, bringing inspiration, experiences and insights to many SME members in the ecosystem.
ECOLABNET is a network of research, development and innovation service providers and intermediary organisations to support eco-innovation in manufacturing SMEs. The network was developed in the ECOLABNET project funded by Interreg Baltic Sea Region. The total budget for the two-year project running from January 2019 to December 2021 was €2.25 million.
The project members co-developed a Digital Collaboration Tool (DCT) for eco-innovation. It is a digital meeting place for finding collaboration partners for eco-innovation.
Further, the project members developed five physical prototypes to demonstrate the benefits of biobased materials and 3D printing technologies for SMEs. The prototypes demonstrating benefits of biobased materials are as follows:
Boat mould 3D printed using biobased and recyclable materials reduces the environmental impact compared to traditional mould manufacturing. The method also reduces emissions and dust in the workshop, improves workers' wellbeing and reduces manual labour. A circular business model, which includes reverse logistics of the used mould back to the producer for recycling, can reduce the need for virgin material, reduce operational costs of the mould manufacturer and increase profits in a longer period.
Printing dental models using biobased materials improves the overall environmental performance of dental models without increasing costs.
3D scan and print method to manufacture medical fittings is developed to demonstrate ad hoc flexibility to tackle supply chain problems, which occurred due to the COVID-19 pandemic. Although both costs and environmental performance were not  feasible comparing to traditional mass production, in some urgent situations the method can be used as a complementary to overcome supply issues, especially in crucial areas such as health care.
Multifunctional and customised packaging box as an auxiliary to chocolate for purchase at airport shop is an innovative approach to stimulate sales of chocolate and bring good memories from the trip.
3D-printed cubes incorporating living organisms was the most challenging prototype due to long term testing needed. The cube could be used instead of yeast in fermentation processes, e.g. in production of bioethanol. While other prototypes were readily demonstrated to end-users, cubes still need further development and testing with end users before the solution can be trusted.
Additionally, to physical prototype development work, life cycle assessment of conventional and newly developed products was performed, good examples and expertise in development of new circular business model, service design and branding eco-innovations were shared.
Finnish university Centria University of Applied Sciences from Kokkola developed the boat mould prototype. Egidija Rainosalo from Centria sums up the project: "The best success of the projects is shown in the increased interest in new solutions and investments companies are ready to make. In particular, investments into two new industrial size 3D printing systems in Kokkola are on their way."
The ECOLABNET network was co-developed by the following organisations:
Finland – VAMK Ltd University of Applied Sciences (Muova)
Finland – Centria University of Applied Sciences Ltd (Centria)
Lithuania – Kaunas University of Technology (KTU)
Lithuania – Lithuanian Business Confederation
Lithuania – Labsamera MB
Lithuania Vilnius University (VU)
Sweden – Sustainable Innovation ltd
Estonia – University of Tartu (UTartu)
Estonia – Estrotech Ltd
Poland – Czestochowa University of Technology (CUT)
Denmark – VIA University College (VIA)
More information:
https://ecolabnet.org/