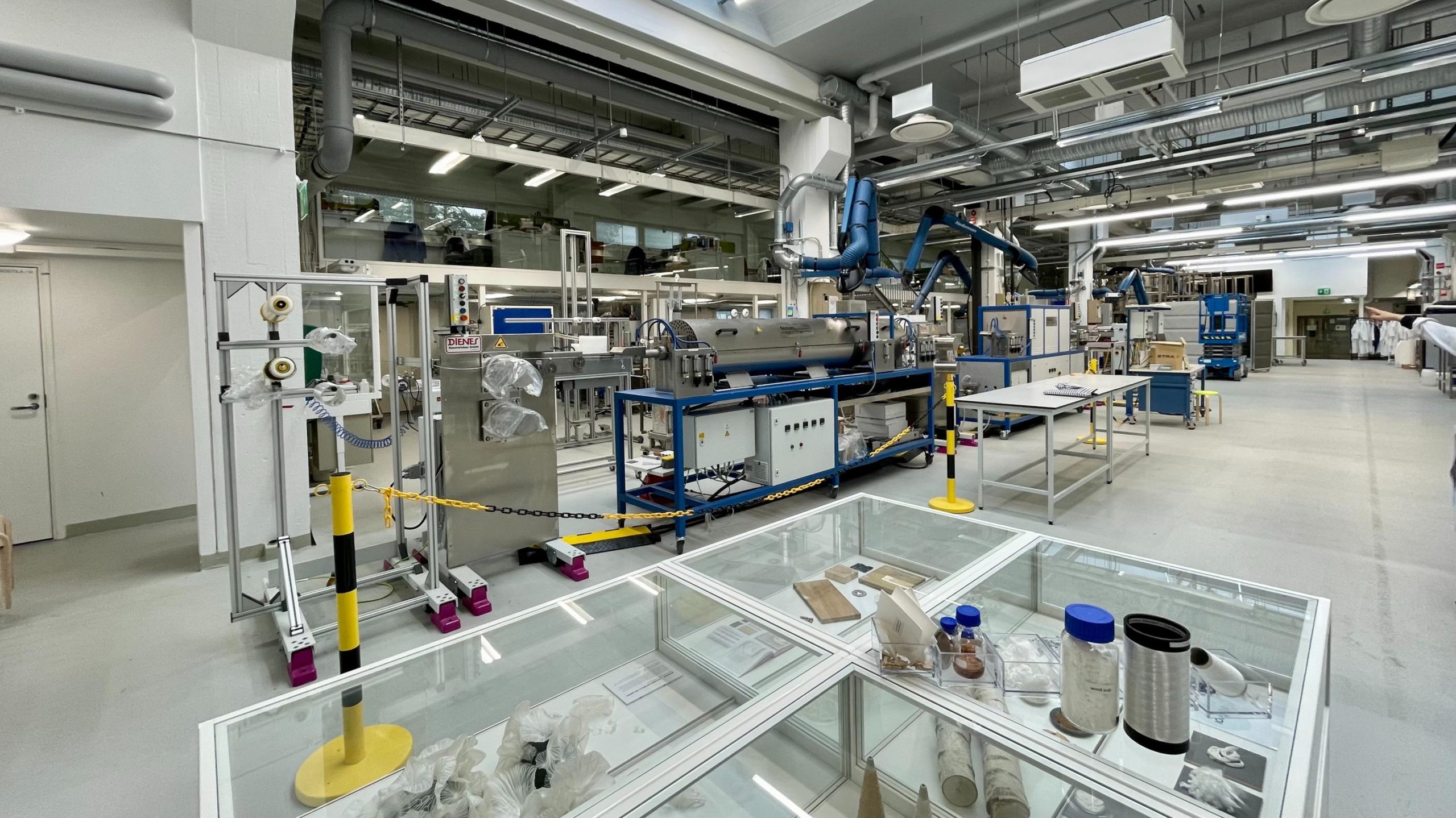 DIENES joins ExpandFibre bringing world-class fibre expertise into the Ecosystem 
Members
DIENES Apparatebau GmbH is a German company with a long history reaching as far as 1930. DIENES serves its customers working in the development of cutting-edge fibre products for a more sustainable future, and DIENES supports them from the first laboratory tests to the modular construction of their production lines. We talked to Head of Sales Mr. José Canga Rodriguez from DIENES about the company's modular fibre processing concept and why they wanted to join the ExpandFibre Ecosystem.
José Canga Rodriguez joined DIENES three years ago. With his background in chemical engineering and paper industry, he is very excited to work with cellulose fibers again, among other raw materials. José has followed the transition of forest feedstocks to modern biorefineries, and the utilization of valuable forest side streams such as lignin etc. with great interest over recent years.
Until recently, DIENES has been focussing on the Central-European network working very closely with the most well-known scientific institutes in Germany, as well as in France, but is now also looking into expanding its horizons beyond their home region, José says. "Based on our positive experience with the FinnCERES Materials Cluster in Finland, we are now looking very much forward to engaging with the ExpandFibre Ecosystem, and in general interacting with Nordic companies developing innovative fibre yarns."
The company's experience in providing modular spinning systems for the development of innovative products such as precursor yarns for carbon fibres, made from renewable raw materials, is an area which has potential for the ExpandFibre member companies. DIENES are aware that the growing demands on the varying quality of biobased and/or recycled feedstock and the achievement of a consistent fibre performance require a continuous development and optimisation of both technology and production parameters.
According to José, reliable development of textile and technical filament yarns demands an efficient, systematic and, in part, self-optimising experimental working system, which must be intelligent and flexible. DIENES' approach to meet such demands is called MultiMode®. In a MultiMode® plant, each process step is represented by a module which can be individually adapted to customer-specific requirements and has its own decentralised control. Thus, DIENES' production lines consist of several intelligent modular units which can be easily exchanged and rearranged at any time with a reduced programming effort. Moreover, all production parameters can be permanently visualised and recorded, enabling a complete traceability of the process.
José says: "We would like to make the ExpandFibre network aware of our services and products and collaborate with the Ecosystem in supporting the development of new sustainable fibre yarns." He concludes: "Designing special equipment and fully engineered solutions is our passion. With our broad experience in all spinning technologies, DIENES engineers will help you turn your ideas into functioning plants." 
Picture: DIENES carbonisation line supplied for Asst. Prof. Michael Hummel's team at Aalto University (picture kindly supplied by José Canga Rodríguez) 
More information on DIENES and their technological solutions: https://www.dienes.net/