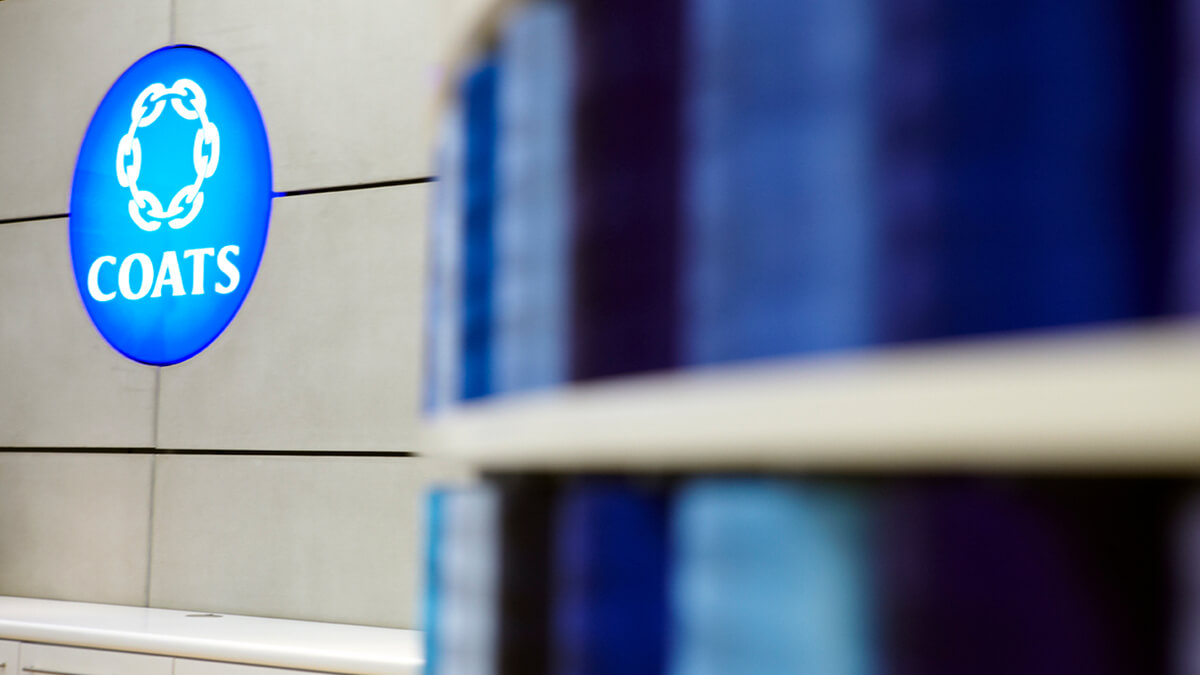 Coats joins the ExpandFibre ecosystem
Members
ExpandFibre members warmly welcome Coats to join the ecosystem and programmes. Coats is the world's leading industrial thread company with a heritage of over 250 years. Headquartered in the UK, the company with over 18,000 employees across the world is a value-adding partner to the global apparel and footwear industry and an expert in the design and supply of high-tech performance materials.
To learn more about the Coats business and the motivation behind joining the ExpandFibre ecosystem, we talked to Ronan Cox, the Global Head of Innovation and President of Performance Materials at Coats, and SK Raja who is the Director, Product Sustainability for Coats. Raja starts by reminding us how the threads and yarns produced by Coats touch everyone's daily lives. Threads are found everywhere, from teabag strings to feminine hygiene products, as well as in footwear, accessories and denim stitching to mention just a few examples. The products manufactured by Coats also find their applications in other areas such as transportation, telecoms, energy, and personal protection.
Innovation and sustainability at the core of Coats
Coats has three Innovation Hubs in the US, Turkey and Asia, each specialised in different areas of innovation. The most interesting hub from the ExpandFibre point of view is probably the Shenzhen one where the focus is on apparel and footwear, engineered yarns and sustainability. Sustainability is at the core of Coats business and the company has set ambitious targets to save water (40% reduction), energy (sourcing of renewable energy) and reduce emissions in its thread production. Further, Coats is committed to developing a long-term target to reach net-zero emissions by 2050. By 2024 Coats will make all premium polyester thread from 100% recycled PET.
Bio-based materials, material innovations and technology innovations are also in the interest of Coats. Coats is especially interested in the use of MMCF which can be produced from sustainable wood pulp, recycled textile waste, rice, wheat and corn waste to produce sewing thread and engineered yarns.
An interesting example of Coats' circular fashion solutions is an innovation called EcoCycle. At the end of the product's life, the thread used in an apparel, such as a pair of jeans, is actually designed to dissolve when it is treated in hot water (90oC). This enables an easy separation of zippers and other components for recycling.
Looking forward to collaboration within the ExpandFibre ecosystem
Coats is already familiar with Nordic and European players operating in the sustainability sector. It has been in discussions with research institutions and startups focusing on new fibers and filaments.
Through the Innovation Hubs, Coats can evaluate new materials and technologies and provide feedback on suitability of such innovations for sewing thread applications. Sustainable apparel and footwear are incomplete without sustainable sewing thread.
To sum up, Ronan Cox says: "We are happy to be part of the ExpandFibre Ecosystem where we can collaborate with material innovators and technology providers to innovate new types of sustainable threads and engineered yarns. ExpandFibre provides a great ecosystem in which to interact and innovate new products from a wide range of manufacturing units and research institutes. We are looking forward to a great partnership ahead."
More information: www.coats.com