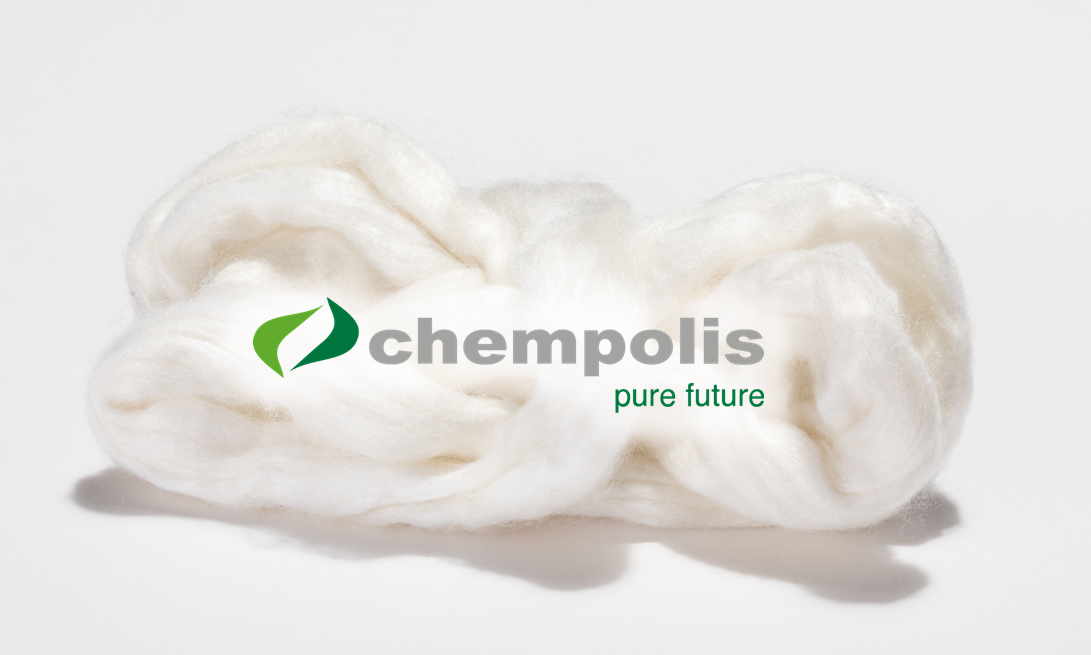 Chempolis wants to turn residue to revenue in collaboration with other ExpandFibre members
Members
News
An ExpandFibre Ecosystem member company Chempolis Oy is a biorefining technology company headquartered in Oulu, with another office in Espoo and a subsidiary in India. Their main business is to license their own technology and provide services, but their expertise also covers conceptual, process and plant engineering such as feasibility and conceptual studies and basic engineering. Chempolis also has their own state-of-the-art biorefinery demo plant with laboratory facilities, open to customers and partners.
We talked to Vice President Päivi Rousu who is in charge of the R&D and management of the patent portfolio at Chempolis. She is often the project contact person in various consortia projects such as in the case of the ExpandFibre Ecosystem.
Turning residue to revenue
Päivi explains that the biorefining processes developed at Chempolis are designed to minimise environmental impact and maximise social benefits. For example, transforming straw into valuable products instead of simply burning it in fields is very important. Their motto is to turn residue to revenue. Their laboratory facilities in Oulu are open to customers and other partners for producing samples for various tests as well as comprehensive product and process development.
Chempolis' Global green extends to India
Chempolis green reach is global: heavily populated India serves as their platform to validate processes and products for sustainable ways to make use of the agricultural side streams or waste, such as straw and bamboo. When we can avoid the burning of straw on the fields, we can tackle one remarkable climate challenge and recycle emission-inducing biomaterials.
Chempolis is currently preparing a commercial breakthrough in India where they are building an industrial-scale production plant utilising bamboo to produce bioethanol and biochar as a raw material for green electricity and bio-based chemicals. One of the reasons to choose India as the location for their first reference plant was abundant availability of raw material and strong Indian governmental support to increase biofuel use. However, Europe is also an option for a plant in the future, just with a different focus.
On the importance of collaboration to find solutions to challenges
Päivi sees cooperation as a means to find out solutions to challenges and joining ExpandFibre Ecosystem as an excellent opportunity to co-create and have a dialogue with the other members. Chempolis' biorefining technologies are based on multi-product platform which means that there must be customers to all product streams and those must be finetuned for various purposes. Päivi says: "It is very important to cooperate with different companies, research institutes and universities. At best, co-creation opens the mind to new ideas, and solutions open up to you. It is also important to identify your own expertise area and focus on that and find partners nearby you to complement your own field."
According to Päivi, Chempolis has excellent facilities for piloting various biorefining processes or unit operations teamed up with skilled personnel to support trials and laboratory tests. Chempolis has also gained experience related to biorefining, such as fractionating of straw to cellulose, lignin and hemicellulose streams which can all be useful to the ExpandFibre Ecosystem members along the value chain.
Looking for partners and potential clients for Chempolis technology
Päivi considers that ecosystems, such as ExpandFibre, can at best lower boundaries for cooperation and may also boost business. It comes without saying that Chempolis is looking for partners and potential clients for their technology, but an important step before this is to find out a match for the product streams from their technology for end users or buyers and have a dialogue on the specific needs. Päivi sums up her thoughts on ecosystem collaboration as follows: "To succeed, we need to have an ambitious goal, out-of-the-box thinking and co-operation. All new things will be created together."
More information:
www.chempolis.com