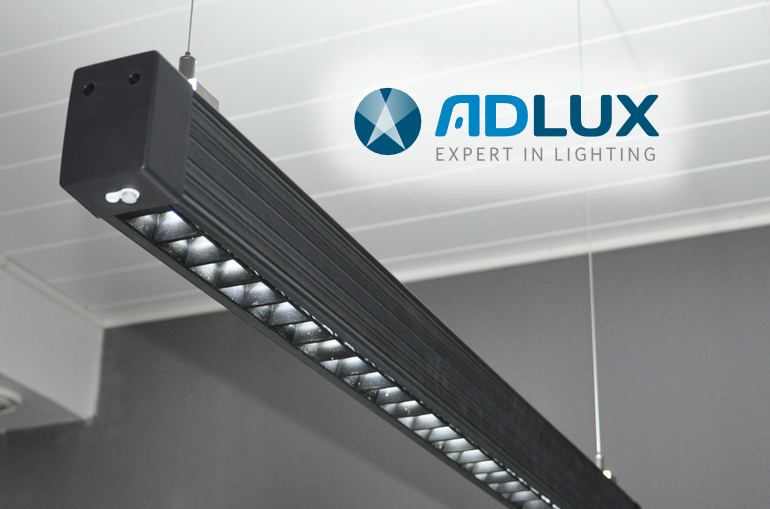 AD-Lux develops sustainable office lighting solutions with eyes on biocomposites
News
The ExpandFibre Ecosystem member company AD-Lux is a Finnish manufacturer of industrial and office luminaires. In line with their ongoing business transformation to manufacture more sustainable and intelligent lighting solutions, they joined the ExpandFibre Ecosystem to identify and create a value network with common targets. Their aim is to develop a sustainable and recyclable natural fibre composite that would replace the fossil-based materials for luminaires and other products.
We talked to AD-Lux CEO Pekka Orne, COO Jari Lindström and Senior Advisor Pentti Jäntti about the business transformation of AD-Lux towards more sustainable materials with the lowest possible life cycle environmental impact. Luminaires are demanding technical products with many technical requirements for example on heat resistance and safety. AD-Lux is set to solve the challenges involved in using the new, sustainable materials.
Exploring the intrusion and injection molding of natural fibre composite
AD-Lux has recently launched their first green office luminaire product to the market. It is made of recycled and recyclable polypropylene, and patent is pending on the modular structure of the body. Their future goal is to look even further and develop new high-quality circular products made of biofibre composite.
Based on their research, a less established method of extrusion using natural fibre composite is the likely method for manufacturing the key components of their sustainable luminaires. Injection moulding is another method for manufacturing the components for their luminaires, meant to be used in offices and other public spaces.
Welcoming value chain partners from ExpandFibre Ecosystem
Managing the manufacturing technology of demanding technical products requires significant development input. This is where being part of the ExpandFibre Ecosystem can help AD-Lux. Pekka Orne and his team welcome a value network with the know-how and muscles to co-develop suitable materials and manufacturing processes for biofibre composites. The AD-Lux team is open to collaboration activities with ExpandFibre Ecosystem members from all stages of the value chain to make visions on biofibre materials a reality.
AD-LUX would also like to hear insights from the other ExpandFibre members on many topics, for example on the actual recycling process for recyclable products that have reached their end-of-life. Being involved with the ExpandFibre Ecosystem has already helped AD-Lux in creating a network for one of their projects with Finnish universities to increase the awareness of Finnish companies on the alternatives to fossil-based materials.
At the same time, AD-Lux is looking for secure funding and investors for their R&D to find a sustainable material suitable for extrusion and injection moulding, for process development and the actual design of the products.
Pekka Orne sums up: "On joining the ExpandFibre Ecosystem, we wish to be able to create a value chain to make a better use of biomaterials in future product creation, especially for demanding technical products and solutions. By multiplying the concept, the project creation process becomes more efficient."
More information:
https://adlux.fi/