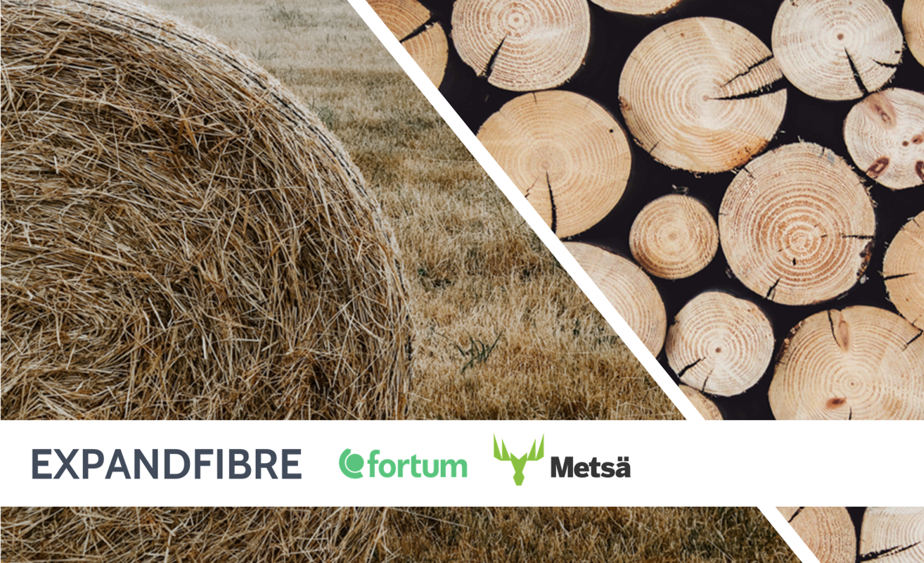 Virtual launch event of ExpandFibre Ecosystem boosted discussion on forward-looking and sustainable bioproducts
News
The ExpandFibre Programmes and Ecosystem were officially kicked off on the 29th of October in a virtual launch event. It attracted almost 200 participants from Finland and abroad who joined in to learn about the new R&D collaboration launched by Fortum and Metsä Group, that aims to accelerate the development of sustainable bioproducts. The event boasted interesting keynotes and presentations from the industry and academic world, followed by lively discussions in workshops.
The Program Managers of ExpandFibre, Katariina Kemppainen from Metsä Spring and Heli Virkki from Fortum, started the event with introductions into the four-year programme and its goals. Heli says: "Our first event was a success, and we were able to achieve our goal to attract a wide audience representing the thematic areas and value chains relevant to the project."
The keynote speeches were given by Prof. Minna Halme from Aalto University and Co-founder Jukka Pesola from Pure Waste, giving insights from the academic and industry angles. Prof. Halme discussed the global challenges and opportunities in textile industry, whereas Jukka Pesola's keynote focused on how Pure Waste processes textile waste into new products for a more sustainable future.
Speakers from the partner companies introduced the project themes as follows in short pitches:
Textiles, Niklas von Weymarn, Metsä Spring
Bio-composites, Mikko Koivuniemi, Fortum Waste Solutions
Packaging, Markku Leskelä, Metsä Board
Other fibre products, Anna Suurnäkki, Metsä Fibre
Lignin, Hanne Wikberg, Fortum
Hemicellulose, Matti Sonck, Fortum
Fractionation technology, Pasi Hagelberg, Fortum
The theme-specific workshops, attracting about 40 participants each, were arranged after the joint session. The workshops were aimed to facilitate open discussions on the project themes and they sprouted several ideas to work with in the future. Each workshop included up to six pitches, listened by representatives from large companies, SMEs, research organisations and universities. Katariina Kemppainen sums up: "Thanks to the several expert keynotes and pitches, we were able to the increase the understanding of the thematic topics and how to promote them in the future. Through the input during pitches and workshops discussions, we got more understanding on the possible challenges related to the themes and how to overcome them together."
Watch the event recording:
You can go through the presentation slides here.
Would you like to join the ExpandFibre Ecosystem?
ExpandFibre is challenging other actors of the related value chains to accelerate their efforts in building a world-leading innovation ecosystem together for a more sustainable future. Fortum and Metsä Group are looking forward to welcoming a multitude of small and large companies, research organisations and other partners to join the ExpandFibre innovation Ecosystem. To enquire about collaboration opportunities, do not hesitate to contact us.